A Full-Service Web Design & Digital Marketing Agency
Frustrated By Your Marketing & Website?
SkyeLine Studio is a down-to-earth digital marketing company. We love what we do. We're good at what we do. We work hard because we actually really like our clients, and we want them to grow.
If you want to work with passionate people who can help you with your marketing – you've found us. Welcome to SkyeLine Studio.
Afraid of commitments? That's okay, we're zero pressure here at SkyeLine. We always give new businesses a thirty-minute phone consultation on the house. We'll come up with some awesome new marketing strategies to help you grow. It's also a great way to see if we're a good fit for each other.
SkyeLine's Marketing Blog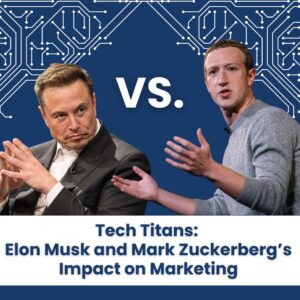 Explore the digital legacy of tech titans Elon Musk and Mark Zuckerberg and their impact on marketing. From Twitter/X to Facebook, their stories are hard to ignore.
Read More »
In one of the latest episodes of SkyeLine's podcast, "Frustrated By Your Marketing?," our co-founder Jim DeMicco discussed the importance of an often overlooked aspect of marketing: customer service.
Read More »
In one of the latest episodes of SkyeLine's podcast, "Frustrated By Your Marketing?," our co-founder Jim DeMicco discussed the importance of an often overlooked aspect of marketing: customer service.
Read More »
We Help Businesses Grow With Great Marketing!
Excellent
5.0
★
★
★
★
★
Based on 56 reviews from
Bob Lovallo
★★★★★
Delighted with the flyer Jim designed. He was easy to work with and I received a most competitive quote. I will definitely use his services in the future.
Emiliano Messiez
★★★★★
Excellent service! SkyeLine Studio designed our website and they took really good care of it creating a beautiful design, meeting us virtually during the pandemic and always answering our questions very quickly and efficiently. I really recommend SkyeLine for your next project.
Refajet Seferi
★★★★★
We use Skyline for our business and absolutely love our website. Jim is very easy to work with and has done an excellent job.
Christopher Ulrich
★★★★★
Jim and Skye are important allies dedicated to my success and I have been pleased with their support from day one. Through their guidance with both messaging and website support and design, I have been able to get my business front and center in front of potential clients and the media. When I was in the process of designing my site, both were a powerful voice that helped me flush out what I was looking for in both vision and practical design with the website and message.Their support has remained steady throughout the years with the continued evolution of my work. Aside from their immense talent and skills, they are both kind and patient and dedicated to putting out a quality product. In addition, they are quick in terms of turnaround and their have been times I have called Jim with a last minute request and he made it happen.Since I have started using them, I have referred them to colleague and friends numerous times and will continue to do so. And I will continue to work with Jim and Skye because of their innovative thinking, customer service, fair pricing and most of all their dedication to my success. If you are thinking about using their services, do it and get aboard the Skyeline train. It's a good feeling to know you will be able to focus on your business, while Jim and Skye have your back!- Chris Ulrich, CU in the Moment
Catherine Harrell
★★★★★
Premiere production and service! First in class.
Elizabeth Cowdell
★★★★★
I reached out to Skyline Studio as a new business owner who wanted to work with a local company to help me with marketing materials for my new showroom. I was SO impressed with the customer service I received. They knew exactly what I was looking for and delivered top quality materials. I highly recommend!
Paul Tieger
★★★★★
I've used several web development/design companies in the past & have been frustrated on many occasions. In some cases it was because of the quality of the service, lack of responsiveness, hidden costs, and most often communication challenges. I've not encountered any of those issues working with Skyline Studio. To the contrary - Jim and his team go beyond the call, provide excellent quality and service...at a reasonable price.
Shannon Lowry
★★★★★
I worked with SkyeLine for 2+ years to manage websites & hosting, design menus and marketing materials and a myriad of other projects. Their experience, enthusiasm, and work ethic were invaluable. They are always willing to go the extra mile, and never say no to a challenge. I could not recommend their services more highly.
Ladene Paulino
★★★★★
I had a wonderful experience working with Jim. He made me feel extremely comfortable. He paid close attention to detail which i feel is very important. He took his time so I didn't feel rushed. The pictures were amazing, very professional. I highly recommend Jim and SkyeLine Stuido, LLC!!!
Nicole Skroski Fournier
★★★★★
The SkyeLine team is wonderful to work with for video and commercial creation. Great to collaborate with, and the end product always far exceeds my expectations!
Nazila Tatashadze
★★★★★
Jim is awesome, he helped me create a website for my new business and I love it. He is super friendly and professional . Highly Recommend it
Kari Brave
★★★★★
Our company has been working with Skyline for our design needs since our opening. Jim is professional, creative, and efficient. He has helped us build a consistent brand image through the promotional materials he has developed for us.
Karen Lapierre
★★★★★
A few years ago our company decided to completely revamp its website. We did not know how to make our ideas come to life and turned to SkyeLine for some guidance. We worked with Jim whose talent, professionalism, and patience was instrumental in capturing our vision. Our new website reflects a CT River theme which is apropos for the location of our business in the Farmington Valley. Over the years we have needed copy revisions and photo updates and have been extremely satisfied with the quick response time. We would highly recommend the services of the SkyeLine team.
Bebe Jones
★★★★★
Jim did a fantastic job for our company shooting a new restaurant location opening! He was very professional and the photos turned out great. Looking forward to working with him again in the future.
Cherie Niatopsky
★★★★★
Jim and his team are wonderful to work with! This is the second time we have used them and we were pleased both times.
Marilyn Bagel
★★★★★
There are few marketing tools as important as one's website. That's why it's so important to find the right partner in the process. Several years ago I was fortunate to find Jim DeMicco and SkyeLine Studio. As a writer with my own creative vision, from the outset I found Jim an absolute pleasure to collaborate with. He took my ideas and made them better, stronger, more dynamic. But that's just the beginning of my "Jim story." Ever since we began working together, he has continued to be engaged and responsive, and you just can't ask for better than that. Especially considering we're in different parts of the country. Everyone I've recommended Jim to has had the same experience!
Cheryl Sheehan
★★★★★
If I could give SkyeLine Studios 10 stars, I would without hesitation. They provide a full range of marketing services and are experts in their field. I have been working with Jim on everything from videos, photography, website design and development, digital advertising, email marketing snd much more. I am also very impressed with the training that they offer as part of their services. SkyeLine has become a vital partner in our marketing strategy and success. I look forward to working with Jim, Kenya and the entire SkyeLine team for many years to come. If you are thinking about working with SkyeLine, don't hesitate to give them a try. You won't be disappointed!
Arleta Kordylewska
★★★★★
I highly recommend them! Have been working with them for over 3 years and can't say enough how fantastic, creative, professional and dependable they are!
Kristy Smith
★★★★★
SkyeLine Studio has done an amazing job at re-doing our website and maintaining it to keep it fresh and current. Jim D. familiarized himself with our Foundation and provided helpful feedback and ideas during our consultations. He has gone above and beyond in his work for us and we are thrilled with the results.
Amanda Clair
★★★★★
I am the Outreach & Assistive Technology Coordinator for The Arc of Southington. It has been an absolute pleasure working with Skyeline Studio. They have an amazing team of professional individuals who are creative and timely with every project!
Brian Wray
★★★★★
Love working with Jim. His marketing knowledge and kindness are unparalleled. Would definitely recommend!
Dorree Lynn
★★★★★
Skyline and I worked together over a decade ago when websites were hand coded and costs could easily run into six figures. (Yes, there really was such a time). I've continued to recommend this superior web/pr company since. Recently, we worked together again on my latest project. Skyline is your "go to" web source. Jim and Skye are gifted, efficient ethical and a joy to work with. They go above and beyond what is asked and deliver a product that may be more than even you envisioned. In this day of do it yourself and quick everything, Skyline Studio, LLC stands out as a company that doesn't use speed as an excuse. They list their prices and stick to them. If they don't know something, they are willing to learn. What more could anyone want in this field? They deserve five stars plus.
heather loranger
★★★★★
I cannot say enough wonderful things about SkyeLine Studio and every single staff member on their team. They are easy to work with, helpful, creative, strategic, and always there when I need them!Here are some reasons they have worked with the Locals 8 company for over 15 years. They work seamlessly with our twelve restaurants and five different brands and continue to help each one grow. They create and design a multitude of mediums on target, on brand, all while meeting our promotion deadlines and campaign goals. Their work is always creative, beautiful, and engaging, with successful brand messaging. They provide website content and design for SEO, press releases, videos, photos, graphics, menus, and more.SkyeLine is not just marketing help; they are part of our team and Locals 8 family.
Catherine Harrell
★★★★★
5 STARS SkyeLine Studios is the Best!. They are renowned for successfully branding and designing ads that "POP".Co-Owner Crystal Bees
Edward Tuttle
★★★★★
Found Jim while looking for a new photographer. What a find! Not only have I been more than pleased with Jim's photography, I have found him to be a an excellent web designer and videographer as well. And perhaps most refreshing, he does what he says he will do. I highly recommend SkyeLine Studio.
Kerry Vazquez
★★★★★
I cannot speak highly enough about the crew at SkyeLine Studio! They are true professionals, and talented artists. I am thrilled with the website they created for our restaurant. We will be clients forever!!!
Martha Henney
★★★★★
AWESOME! We love this company, love their work, and love the people that we work with. Everyone is extremely helpful, creative, and great about last-minute requests! We have been working with them for several years now.
Cami Digenti
★★★★★
Absolutely the best, most personalized and effective strategies our company has received thus far. The value we received regarding online marketing strategies, SEO and web development was 100% crucial for our business reaching short and long term goals. Cannot recommend highly enough!
Ken Green
★★★★★
Fantastic support from both Skye and Jim. They both were very responsive to my needs to develop my Career Training program and updates to my website. It is always a pleasure to work with them.
Lindsey Burke
★★★★★
SkyeLine has been a trusted partner and valuable asset to our company for several years. Skye, Jim (and the entire team) are not only great people but a key resource for public relations, graphics, web design, photography, videography - and anything else we ask of them! They bring passion and creativity to every project, and they bend over backwards to put their clients first.
Amir Nadimi
★★★★★
Amazing customer service, website design, SEO services and much more. Thanks to Skyeline Studio, I am ranked in the top of all search categories. Thanks for your services. I highly recommend them to anybody who is looking to improve their business.
Jen Hoyle
★★★★★
Jim and his team are great to work with. Our company always gets compliments on our website and how professional and informative it is. They've also been a big help building our business. Highly recommend!
Shannon Lowry
★★★★★
I worked with SkyeLine for 2+ years to manage websites & hosting, design menus and marketing materials and a myriad of other projects. Their experience, enthusiasm, and work ethic were invaluable. They are always willing to go the extra mile, and never say no to a challenge. I could not recommend their services more highly.
Luci Gabel
★★★★★
I've worked with Skyeline Studio many times throughout the course of my business in the last 11 years. We've collaborated on website design, content writing, PR, marketing, logo design and many other details. This company is a breath of fresh air! First and foremost they have the highest levels of integrity. Next, and equally important, they do great work. They put forth the effort to understand your business so they can communicate and present what YOU want to YOUR customer. Finally, and also importantly, they are fun to work with. They have great people skills and it's a real joy to collaborate with this team. Skyeline is a great choice if you're looking for that next level of assistance with web design and marketing.
Sandy Adamski Amato
★★★★★
The Arc of Southington began working with SkyeLine Studio about 4 months ago. We first met with Jim and Kenya but most of our work has been with Kenya. They recreated what we needed in a website, assisted with fundraising and social media advertising and created many different ways for us to network with the community. They are very easy to work with and have tons of patience with my constant changes. Kenya is always available to me whenever I need her with Jim as backup if she's not available. There work and ideas are incredible and I would recommend them highly.
Christina Baden
★★★★★
We are so pleased with SkyLine Studio as our marketing company. This is our third company in three years and they are by far the best! They always have original marketing ideas, their work on our website has been aesthetically pleasing, modern, accurate and timely. Their work with social media is fantastic and they are receptive to incorporating our ideas as well. They are all friendly to work with and make you feel valued as a client of theirs. We highly recommend them!
kasia bratz
★★★★★
Putting together a website is a task, finding the right individual or company is even more complex. Skyeline Studio did excellent job for our business web side. I love the fact that I can just call Jim anytime I need anything, and he always takes care of it for me. Their proven experience and excellence is the reason why our company would recommend SkyeLine Studio to anyone who is looking to create a customized website.
Ellen Russo
★★★★★
Kenya and Jim are great to work with at SkyeLine Studio.
Kim Robinson
★★★★★
SkyeLine Studio has made designing and maintaining a website easy and pleasurable, which is high praise coming from this technology challenged person! Jim is always quick to respond to my endless questions and requests, gives great guidance and advice and does it all with an easy going, friendly personality and a "can do" attitude. I highly recommend this company to anyone looking for website design work!
Patrick Henney
★★★★★
We have been using Skyline Studios for a little over two years now, and I would highly recommend them to anyone who is looking to have any professional website created, maintained, and kept updated and fresh. They are always very willing to help with any changes that we want made, at any time, and they are always put in effect in a very quick manner.On top of that, their incredibly helpful when it comes to marketing suggestions on how to grow our online customer base and how to get more engagement from the digital world. While doing business face-to-face may be what we know the best, Skyeline has kept us competitive with the ever-growing e-World, and if you want to see growth and are seeking true professionalism, look no further. Highly recommend.
Beth McCarthy
★★★★★
Great company ran by great people! Highly recommend!
Ari DiBattista
★★★★★
Jim & Kenya are such an amazing team to work with!!!! We can't say enough about them. They are such talented website developers, we told them what we were looking for and they created a beautiful website that was the perfect representation of us and our new brand. Opening a business is exciting but can also be nerve wracking and stressful, but they made it so easy and were there for us every step of the way. They are super professional, responsive and accommodating. We would recommend to everyone!
Martina Sprague
★★★★★
Where do I begin!?! Jim is the absolute best! I love that SkyLine is very upfront about their pricing- there were no surprises. I knew upfront what I would be getting and exactly how much it would cost. Jim designed my logo, my website, and also made a brochure for me. He spent a great deal of time with me trying to understand my vision for my website and logo. I initially told Jim that I would need my website late summer, but then decided to open sooner and needed my work expedited. He was able to get my website up in no time at all with very few changes. He also makes time to sit down with you and show you how to make edits to your site which is great. I've already referred Jim to others and plan to use him in the future for marketing/promotional materials. I promise you wont be disappointed, call Jim for your advertising and website needs.
Arbor Services of CT INC
★★★★★
This has been a five star act from our first point of contact to our finished web page + beyond with added services of marketing and advertising. We received excellent work + value. Jim couldn't be nicer to work with. Patient, thorough and fast with excellent listening skills made him understand what we wanted and he delivered without disappointment. He patiently worked with our schedule, always ready, never pushy, and with very fast response times. We could not possibly be more thrilled with Skyeline and our website. We highly recommend Skyeline Studio + Jim Demicco for all your website, advertising & marketing needs. Call them today, you will not be disappointed!
Nancy Johnson Wogman
★★★★★
I've worked with Jim and Skye for many years and my experience has always been a positive one! Not only are they talented, they are fair and honest and they "go the extra mile!" Whether it's a newsletter for Future Problem Solving International or web pages for the Future Problem Solving Program of Connecticut, Windsock Village Airpark or the First Christian Church of Freedom, Jim and Skye always bring their skill and creativity to each job.

Bottom line-if you need a web designer, SkyeLine Studio, LLC will meet your needs. Thanks for making each experience smooth from start to finish!
Barbara Bellman
★★★★★
If you want good, fast, and affordable - and oh, by the way, creative, intelligent and responsive service, Skyeline is the company to work with. I've enjoyed several years of design, hosting, and strategic advice from them and I couldn't be happier.
Krystle Testa
★★★★★
Skyeline Studio is hands down the BEST marketing company out there! They truly know how to promote your business! Efficient, dedicated, creative, captivating, are just a few words that I can use to best describe this team. If you are in need of an advertising/marketing company that will take your business to the next level, then Skyeline Studio is your team!! You will NOT be disappointed!!
Digital Marketing Services We Offer